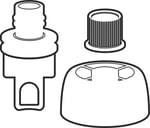 A wide range of spouts and caps
for Spouted Pouches
Including our world-class, anti-choking BabyCap™.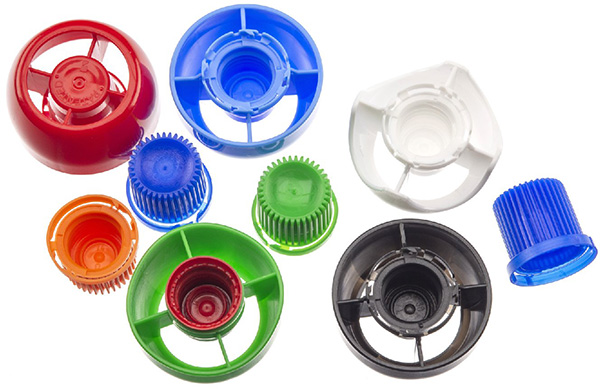 Our tried and true solution for products that do not require anti-choking features.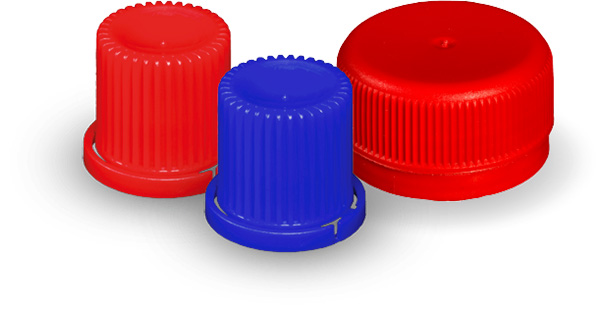 BabyCap® is the worldwide standard for caps added to baby-food spouted pouches. It is an anti-choking cap with a diameter of 33 mm and holes that allow breathing in case of ingestion. Our BabyCap® fits 8.6-mm spouts as well as 14-mm spouts for savoury baby food with pieces, and is available in PE or PP.
An evolution of our BabyCap®, WavyCap uses less material but guarantees the same anti-choking safety, with a diameter of 33 mm and holes that allow breathing in case of ingestion. It fits 8.6-mm spouts, and is available in PE or PP.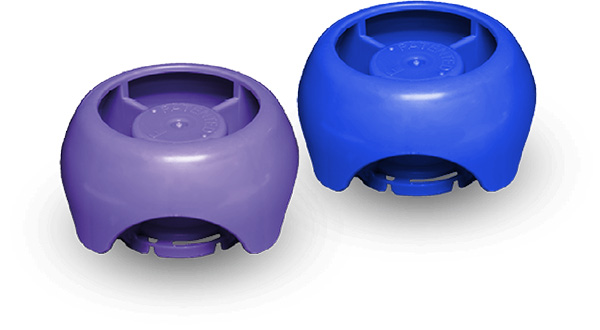 The safer solution for baby food pouches. Once a baby food pouch is on the shelf, it is of utmost importance for store and consumers to be able to know if the packaging has been opened before. To guarantee product integrity and hygiene against manipulation and counterfeiting , BabyCap+ features an innovative tamper-evident solution: a red ring snaps out to clearly show the packaging has already been opened.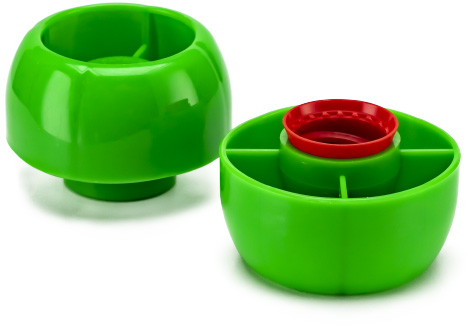 BrickCap brings on a completely new function besides safety: after use, it turns into a building block game that allows children to build 3D objects. Connect just a few or collect hundreds of them to create always new toys – there is no limit to imagination! BrickCap raises the bar in environmental sustainability for packaging, because the cap is not thrown away and takes on a new function, becoming a toy, that can be used over and over again. It applies the concept of "reuse" and makes second life a reality. BrickCap is available in PE or PP.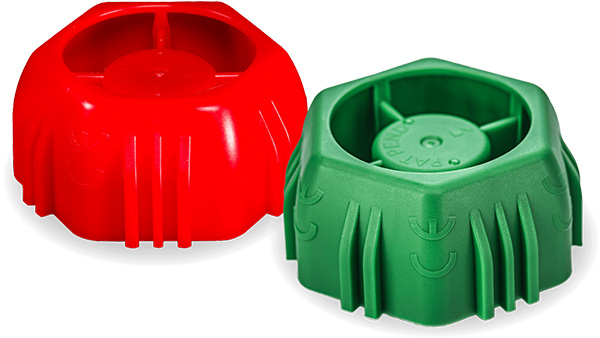 Gualapack is committed to always being at the forefront of eco-friendly packaging solutions. For this reason, we have developed a sustainable cap solution that complies with the EU's Single-Use Plastic Directive. Our Tethered Cap remains attached to the spout to avoid littering. This innovative solution allows us to strengthen our position at the forefront of environmental awareness, taking tangible steps to develop new products even before future regulations become effective. Our Tethered Cap can be implemented on all Gualapack filling lines by using a special Cap Kit (available for new and existing lines). The Tethered Cap is available in PP and PE and can be used with Hot-fill, Cold-fill and Retort applications. It fits all Gualapack pouches with 8.6 mm diameter spout. We offer two different options: the Standard Cap and the Mood Cap.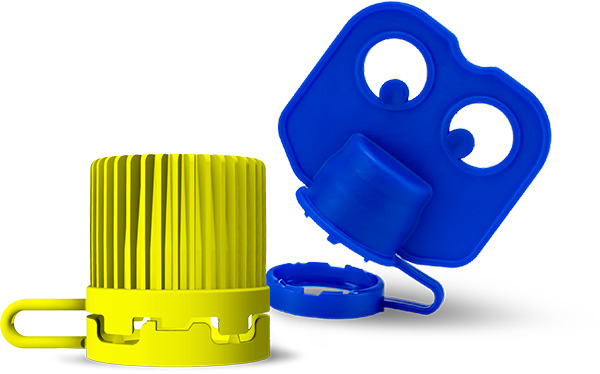 Spin Cap is a collectible cap that spins like a top or can be used to play dice. Designed for children who are 3-years-old and up, it offers hours of open-ended play and helps brands stand out on the supermarket shelf. Spin Cap also represents an important step towards sustainability, as it can be used again and again, giving the cap a second life as a toy.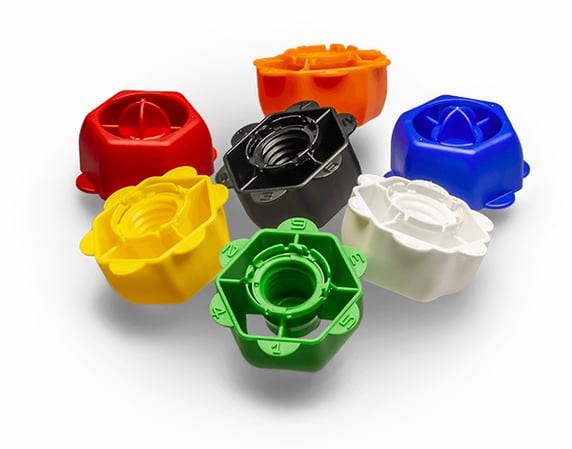 Designed for dry products and powders, our 1-piece PE Cereal Cap reduces the amount of material used (compared to 2-piece caps) and improves users' experience, because it can be easily opened and closed with one hand. Furthermore, Cereal Cap features tamper-evident technology to guarantee product integrity.

The Gualapack Monopiece is a cost-effective and easy-to-use option, which can be readily opened – thanks to a fracturable membrane – and later re-closed. Designed for FFS Filling Machines, it is available in PE and PP.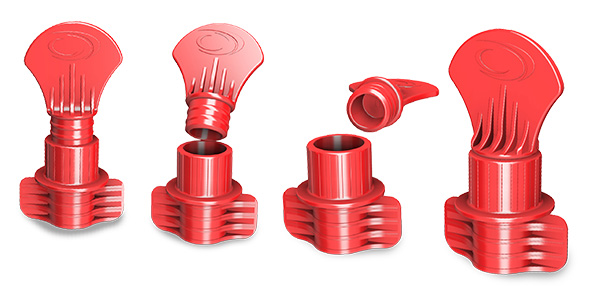 All our Spouts perfectly match our Caps, and are constantly improved for perfect welding into our Pouches. Many standard and customised colours available!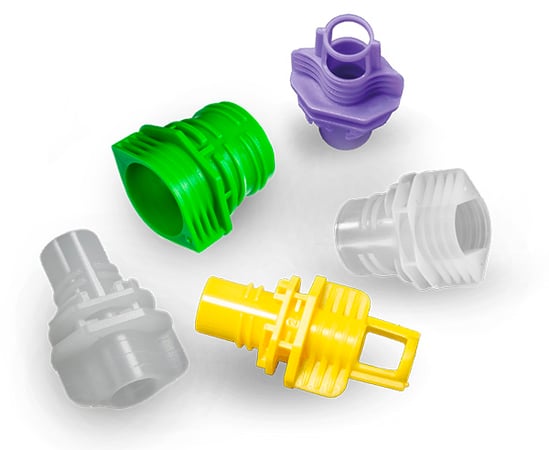 If you need a Personalised Cap (and/or spout), please contact us.